I am currently involved in a range of projects including the unique Learn@OnStageLighting online learning platform.  I am also a Senior Lecturer in Production and teach at various places including the Bath Spa University BA (Hons) Theatre and Digital Production programme.  When I'm not teaching I work in electrical and electronic equipment repair, specialising in PCB fault diagnosis and component  level rework for the entertainment industry.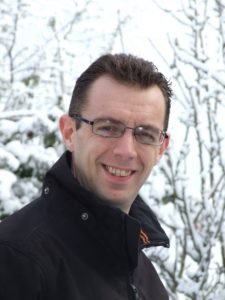 I specialise in using digital technologies in learning, developing communities of practice and e-mediated communication which informs much of my work as an educator.  I use Learn@OnStageLighting  to support this, providing courses and mentoring to learners all over the world. I also run private stage lighting workshops for groups, companies and venues in all areas of performance including theatre, concerts and live events.
Many years ago, I gained an HND in Stage Management and Technical Theatre at the internationally acclaimed Bristol Old Vic Theatre School. I have designed and programmed lighting for theatre performances, music festivals and large corporate events for blue chip companies while travelling all over Europe.
Before becoming a full time educator, I spent over 20 years as a production professional with a strong reputation as a Lighting Designer, Programmer and Production Manager for many performance genres and specialising in commercial events.
I am passionate about the education of the next generation of lighting engineers and started the website On Stage Lighting in 2007 as an alternative to using my professional experience to write a book on modern stage lighting. Writing and promoting this website built on my prior experience of web marketing and the led me to connect this to my production experience and interest as an educator and using global digital networks for learning.
At Bath Spa University, I developed modules in Stage Lighting, Sound and Audio-Visual for live performance and was a founding member of the now highly regarded undergraduate Theatre and Digital Production programme.
While at Bath Spa, I have been awarded a Teaching Fellowship in recognition of my innovation and contribution to teaching and learning at the university. I also gained a PG Dip in Higher Education and am a Fellow of the Higher Education Academy.  I mentor other educators and act as advisor to other programmes and institutions providing learning in performance production.
You can CLICK HERE to see the different ways to get in touch with me.